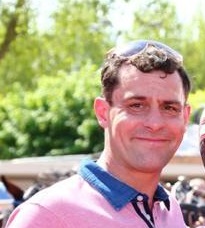 Jésonn COURTEILLE 
18 years old he is a marshal, he worked for the Dubois / Baudron family, and he has been a blacksmith of Louis BAUDRON since his installation, for trotters and gallopers.
This is also his main team! Happy with the confidence that brings him Louis BAUDRON !
Not easy to work on trotters and gallopers! Proud that his team can « juggle » between these two disciplines
. On his own for 6 years, with 3 people: he works for about fifteen stables: Guarato, Sassy, ​​and he adds « I've been selling Bold Eagle since last year »!
The team of Jesonn COURTEILLE, blacksmith:
Gaetan
Aurélien
Molly