We are situated in one of the most famous places of French trotter horse breeding.The Forcinal family – Jacques Olry, Léon Orly-Roederer and his wife – followed by the Rouzaud family direcred this site on which extremely famous horses were bred : Jamin, Bémécourt, Hernani III, Quinio, Souarus, Atus II, Quérido II, Tabriz, Agrippa, Arbella, Caprior, Grey Hound, Ourasi's father or Kimberland among others.
Singalo and Village Mystic were born and bred in the Rouge Terres stud farm. They are the present jewels of our breeding.
The stud farm spreads over 250 hectares of pastures and paddocks.

The stable allows riding, breeding, and reproduction.
Organisation
Trot
– a 1250m flat oval sand track.
– two 1200m oval earth tracks.
– a 1200m straight rising sand line.
– a 1200m straight rising earth line.
Balneo-therapy
– a straight line swimming-pool.
– a circular swimming-pool.
– a water treadmill.
Riding station
– a lab.
– a riding room.
Breeding
– 250 hectares.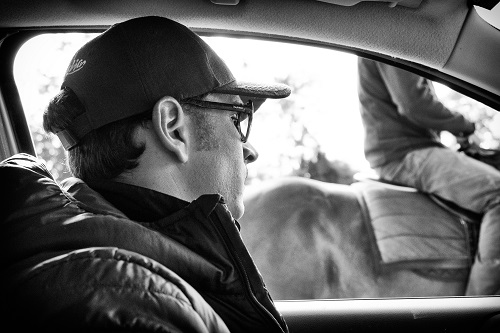 As the grandson of Roger Baudron and Jean-Pierre Dubois, Louis Baudron was only 20 when he acquired the Rouges Terres in 2006. It was a quick success as the following horses were bred here : North America, Pirogue, Jénilou, Phlégyas, Priscilla Blue, Quadro de la Ferme, Ubriaco, and Singalo and Village Mystic  which are today the most important horses.