Johan started working at the stable in 2013. He comes as a trotting lad-jockey and at the same time discovers gallop training. This new discipline suits him, he starts by riding a mare named Secret shine, then Deitée, notably listed, who will remain his mare of choice. (She just gave her first product this year.)
He then went to work for Anthony Dollion. He is the victim of a serious accident that now prevents him from riding gallopers. He has been back with the team since the beginning of the year (2018) but this time only for the Trot activity. He drives in the morning, but also races as an apprentice.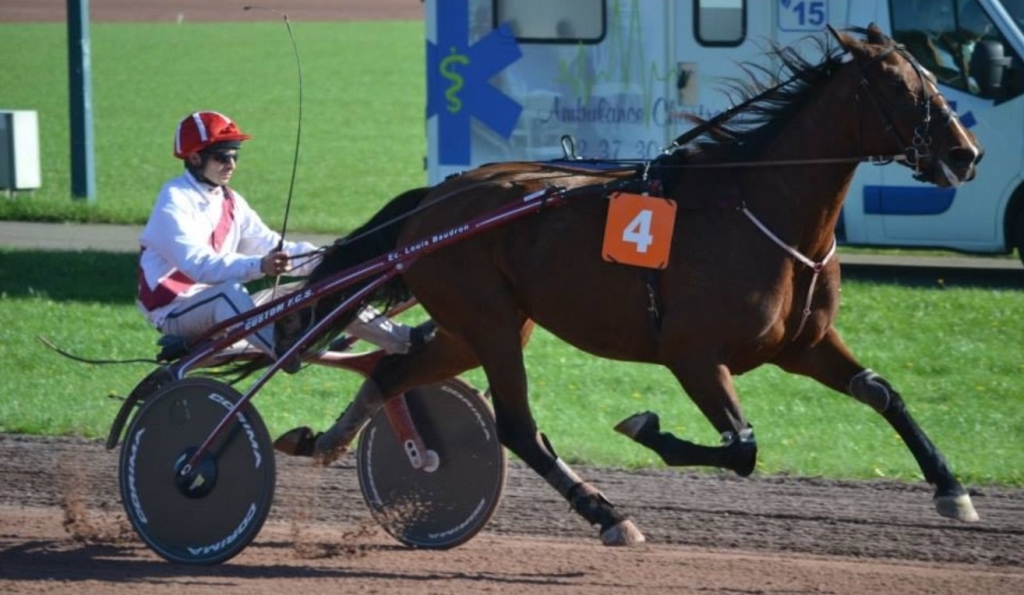 With VIRGINIA DE VRIE, in 2013
His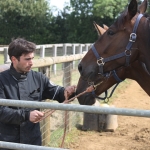 career
He started in 4eme, in Vimoutiers then in Argentan (MFR).
He has worked for Christine LAMARRE, Sylvain ROGER and Gaétan LIGERON.
His memories…
A lasting memory? « Victories are all beautiful! In the provinces or in Vincennes, it's always a pleasure to win Groups of course! »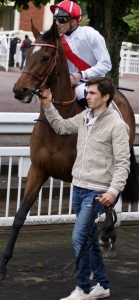 « The first thoroughbred mare I rode was « SECRETS DE SHINE », the first with whom I created a feeling and with whom I was able to gain confidence in this speciality ».