« Gérard Augustin-Normand, Founder of the management company « Richelieu Finance », also owns horses for flat, jumps and trotting. 2009 saw the owner win his first major classic tournament: the Prix du Jockey Club with Le Havre, coached by Jean-Claude Rouget. In 2011, Gérard Augustin-Normand becomes the owner with the largest number of galloping training horses in France (106) and in 2012 triumphs in the Prix de Cornulier with Quif de Villeneuve ». Sources: Zoneturf.fr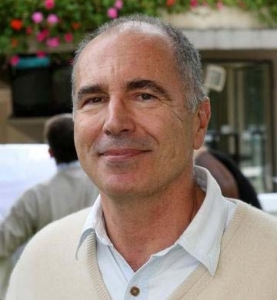 He often enjoys coming to Normandy, his native region. As co-owner of Espoir Permis and FALANTINA DU GITE, he is delighted because he has just acquired half a yearling galloper, son of DARK ANGEL, with Louis.
He has been the owner of horses for about ten years, since he slowed down his professional activity.
He was always » immersed » in the world of racing : he frequented the racetracks with his father and his grandfather, who was in fact a rancher-owner.
Gérard Augustin-Normand confesses his love for horses, and animals in general! He is very sensitive to the well-being of horses in racing.
He is also a competition lover, races very often gave him a lot of emotions, the horse as an animal too!
He had a lot of pleasure both in the trot and in the gallop, but also disappointments, sorrows when the horses are injured or when they leave.
Gérard Augustin-Normand is less likely to race on the racetracks now but does not miss an opportunity to watch the races on TV!
« He finds the adaptability of families BAUDRON and DUBOIS great and admires their faculty to be always in search of evolution, to go abroad, to change » discipline … It is attractive! He has also been associated with Jean-Pierre DUBOIS gallop. Joining with these families gives the co-owners a share of positive energy, he is happy to participate in these beautiful associations. He has a particular pleasure in being associated with Louis, he concludes.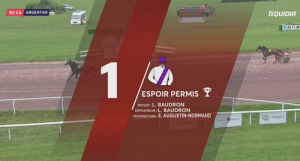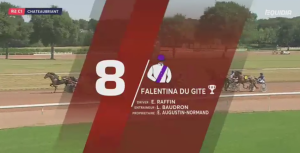 Photos crédits France Sire and Le Monde